How Do I Add The OnlyWire Button To My Blogger Sidebar?
Adding the OnlyWire "Bookmark & Share" button to blogger is
quite easy.
1. Create your customized Bookmark & Share button.
2. When choosing the type of website in the Customized button
tool,  select "Website or blog with scripting support"
3. Finish customizing your OnlyWire Bookmark & Share button. Click
here to learn more.
2.Sign In to Blogger.
3.Click on "Layout" on the dashboard.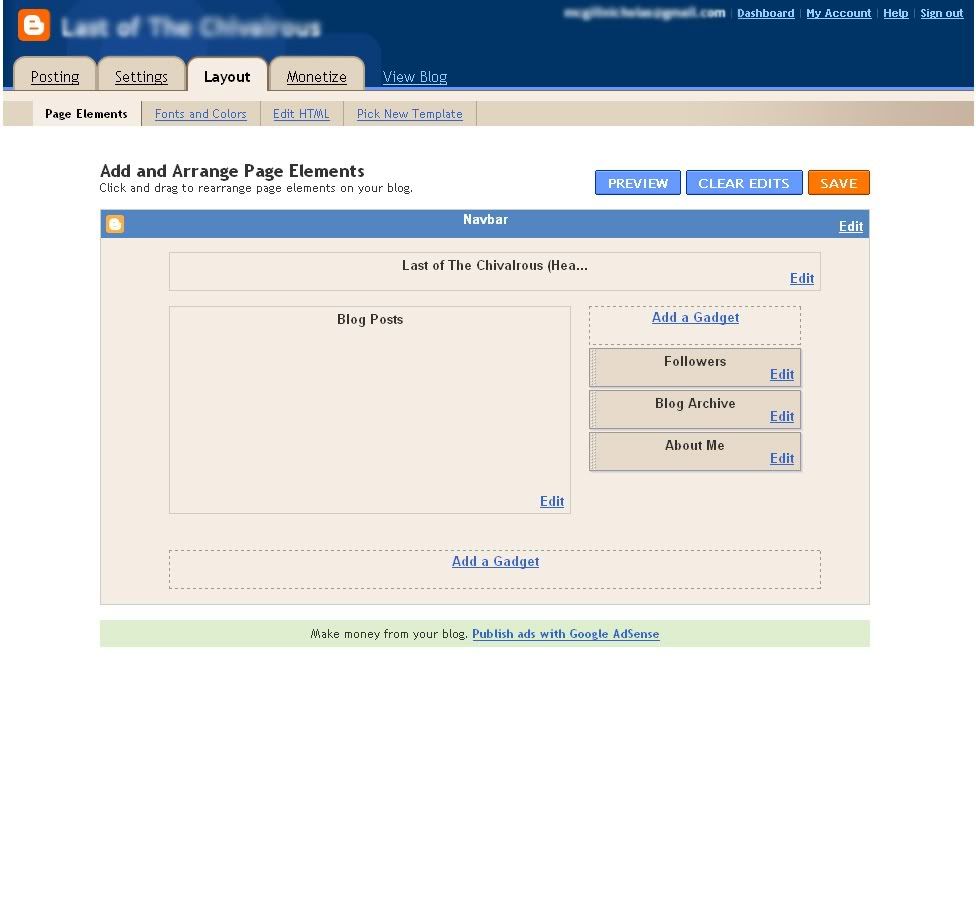 4. In the navbar, on the sidebar section, Select "Add Gadget"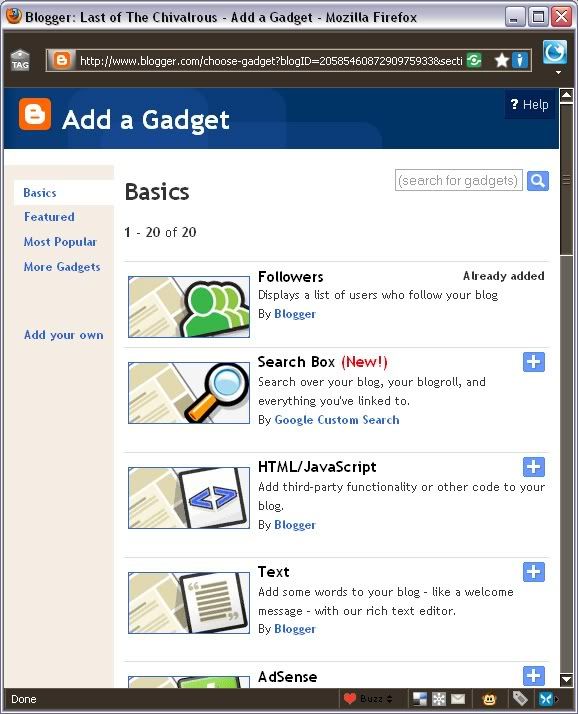 5. Select the "HTML/JavaScript" Gadget.
6. Give your gadget a title and paste the code generated by the
custom button configuration tool.
7. Click "Save". Publish your site and visit it to verify the
button is there and working.